Advertising opportunities on the campus
Address your target groups directly!
Your advantages:
You present your career offers, services, and products to KIT students and staff

You choose from numerous advertising spaces to reach your target group

You will reach the field of study you are looking for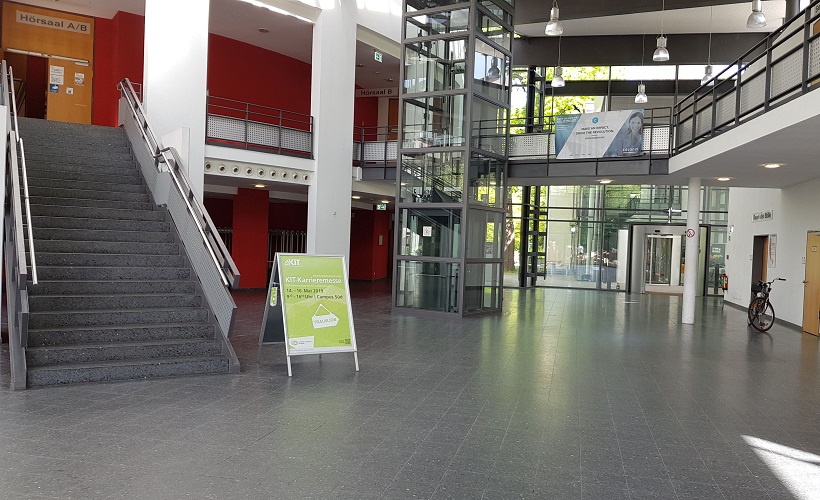 Poster and banner advertising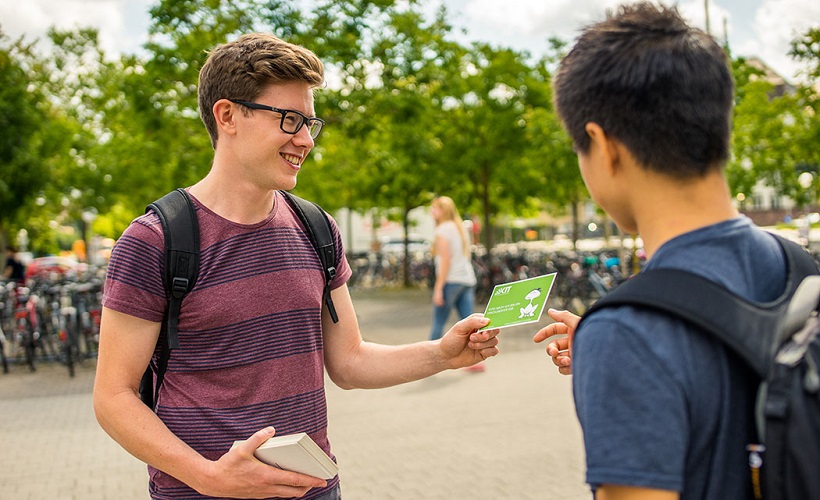 Flyer distribution & information stand
Benefit from the largest selection of target groups
Poster: DIN A0 oder DIN A3 im KIT Shuttle
optional: flyer basket can be added
Locations: Foyer of the Audimax as well as in the departments of computer science, maths, chemistry and mechanical engineering

Banner: 2x1m with eyelets; material: mesh
Locations: Foyer of the Audimax as well as in the chemistry and mechanical engineering faculties; outdoor mesh-banner at the big lecture tent on the forum; in the KIT shuttle
Draw attention to yourself through advertising campaigns
Ensure special attention through advertising campaigns.
On Campus South and Campus North there are different possibilities.


- floating distribution actions
- small information stand without electricity
- large advertising inventory with electricity, etc.
- special formats (e.g. promotion truck)