FAQ on the subject of patents
The handling of intellectual property at KIT is defined in the IP policy published on July 19, 2010. If you have any questions on intellectual property that are not covered by these FAQs, please contact the Intellectual Property Department of the Innovation and Relations Management (IRM) as a KIT employee.
Comprehensive information on Technology Transfer at KIT, the guidelines for handling intellectual property at KIT, and information for inventors and inventor remuneration can be found in the guidelines on Technology Transfer at KIT.

1. I made an invention, what do I have to do?
If you are an employee of KIT, you must inform your employer. Contact the patent attorneys at IRM, who will familiarize themselves with your invention and consult you. You can also fill out the Invention Disclosure form without consulting and send it to IRM by inhouse mail. However, we recommend that you consult IRM before filling out the form.

2. What is an invention and what is not?
An invention is, for example, a new device, substance, process or use that contains new technical features (components, arrangements or process steps). These new technical characteristics must always have a technical effect. Mere ideas, rules, business models or algorithms are not inventions.

3. Who can I contact? Who is responsible at KIT?
IRM is responsible for the patenting of your inventions. IRM's Intellectual Property department currently employs five patent attorneys who consult you and draft patent applications.

4. What is an invention disclosure?
If you are an employee of KIT, you must inform your employer about your invention. Your point of contact is IRM. Invention reports received here will be assessed with regard to patentability and economic exploitability. It is of great interest whether an industrial property right can be exploited, i.e. whether licensees can be found or whether a spin-off is planned. The invention disclosure form helps you by asking specific questions to provide all the information necessary for this assessment. The invention should be presented in such a way that a patent application can be created from it. If you have problems filling out the invention disclosure form, contact your patent attorney.

5. What happens after the invention disclosure?
First, the invention disclosure is checked for completeness. The invention should be presented in such a way that a patent application can be created from it. If all details are included, a decision is made within 4 months (this is a legal period) whether KIT will file a patent application for the invention (claim) or whether you and, if applicable, your co-inventors can freely dispose of your invention (release).

6. How does the patent process work?
IRM currently employs five patent officers. Most patent applications are made by the patent agents themselves. In some cases, however, external patent attorneys are hired, for example, in the case of joint applications with other companies or if a special field is involved. After the decision on the claim has been made, the patent attorney will prepare an application document in close cooperation with the inventor and file it with the Patent Office. Within one year, the first office action is usually received. 18 months after the application, the application text is published, regardless of whether a patent has already been granted and how good or bad the chances are. It usually takes 2-3 years until a (German) patent is granted.

7. Do I get paid?
The conditions and rules for the remuneration, as well as its amount, can be found in the PAL guidelines.

8. What do claim and release mean?
A claim means that the KIT will file a patent application for the invention. The inventors will then receive compensation according to the PAL directive. A release, on the other hand, means that the inventor can either apply for the invention himself/herself and at his/her own expense, or he/she can publish the results of his/her work.

9. How can I find out if my invention is really new?
As an inventor, you are certainly familiar with the relevant literature in the field in which the invention was made (this includes your own publications). However, a brief search in freely accessible databases, e.g. Depatisnet from the German Patent and Trade Mark Office, is also worthwhile. With simple keywords you can search for both German and international (e.g. European, Japanese or US patents) patents.

10. Who is the inventor?
Inventors are all persons who have made an (inventive) contribution to an invention. It is important that "pleasantries" must be avoided at all costs. Only those who have invented and co-invented are also inventors. In some countries, e.g. the USA, a patent is invalid and will be revoked if it turns out that named inventors are not involved in the invention at all.

11. My invention is the result of a third-party funding project.
If your invention was developed within the framework of a third-party funding project, you must inform the IRM. We will check the existing contracts and ensure that everything that has been stipulated in the contract on the subject of property rights is complied with.

12. Can a student be an inventor?
Basically, yes. However, since students usually do not have an employment contract with the KIT, they are often not "service inventors". For example, if a student without any employment contract (e.g. without a HIWI contract or similar) is a co-inventor at KIT, he/she can transfer his/her share to KIT and will also be remunerated according to the PAL guideline. If in doubt, ask the patent officers at IRM.

13. Can a visiting scientist be an inventor?
Basically, yes. For visiting scientists, the contractual relationship with the KIT must be checked in each individual case. IRM takes care of this for you.

14. I invented something together with external colleagues.
An invention involving external colleagues must be treated in the same way as an invention involving only KIT employees. You must report your invention to IRM. It is best to indicate the percentage of the invention that can be attributed to each inventor and where the inventors come from. IRM will then settle all contractual matters that need to be settled before filing a patent application.

15. I want to publish something as soon as possible. When can I do that?
If you have made an invention and want to publish something about it, you must report your invention to IRM in good time. It happens that the publication is finished and an invention disclosure is submitted at the same time - this is usually too late! Remember that your invention is carefully examined for patentability and exploitability. At IRM, employees from the Intellectual Property, Licensing and Business Development departments are involved in this process. Once the patent application has been filed with the patent office, you can publish.

16. I have already spoken with my colleagues at the institute. Is it public yet?
No, the circle of colleagues at your institute is not a public. Neither is an internal seminar at your institute.

17. My invention is described in detail in my diploma thesis and has been on display in the library for several weeks.
If your invention is described in detail in your thesis and is available in the library, it is publicly accessible and thus no longer patentable. All information that the public can access (whether it actually does or not) is part of the state of the art and is therefore no longer patentable for lack of novelty.

18. A company is already interested in my invention.
It is essential that you inform IRM of this fact immediately. In addition to our patent specialists, we also have specialists who conduct licensing or other contract negotiations with companies. In addition, you should always conclude a non-disclosure agreement before passing on information. You can obtain templates for this from SU Law.

19. What's a patent?
Almost everyone knows what a patent is, but often people misinterpret what you are allowed to do when you are the owner of a patent. A patent is not the permission to do something - rather, one can forbid others to do something. The prerequisite, of course, is that you can determine whether a third party is infringing a patent at all. This should definitely be taken into consideration when applying for patents abroad. They are expensive and only worthwhile if you can monitor the market there or have a licensee who monitors the market in that country.

20. What types of property rights are there?
Everybody knows patents. At KIT, they are also the most important group of protective rights. A utility model is an industrial property right for products that is merely entered in a register and its application is usually not worthwhile. It is also possible to protect trademarks, topographies (e.g. for semiconductors), plant varieties, or design patents. Of course, there is also copyright, which, incidentally, does not have to be applied for separately.

21. Can software be patented?
There are different rules internationally. In Europe, software programs are generally protected by copyright. Under certain circumstances, patent protection may also be possible if a technical effect is present. If you have a specific question in this regard, it is best to seek consultation from one of the patent officers.

22. Are there international patents?
Patents must be applied for and paid for separately for each country. However, there is the possibility to file a European patent application or an international (PCT) application. With the European application you can apply for a patent in 34 countries with a single application. Only when the patent is granted, you have to consider in which of the 34 countries you really need it. The situation is similar with the PCT application. Here you have an option for 142 countries. Of course, both ways are much more expensive than a German application and you have to consider whether such an investment will pay off sometime. In some countries the question arises how effective the legal protection is in practice.

23. Does a patent run forever?
No, a patent runs for up to 20 years from the date of filing, provided you pay the maintenance fees. It can take 2-3 years until grant, but the decisive factor is the filing date.

24. What are the costs?
A large number of fees must be paid for patents. Application and examination fees are moderate at first, but over time a patent becomes more and more expensive. The current renewal fees for maintaining a patent increase with the duration of the patent. Therefore, IRM reviews at regular intervals whether it is even worthwhile to maintain a patent even further. A patent is only useful for KIT if it is exploited.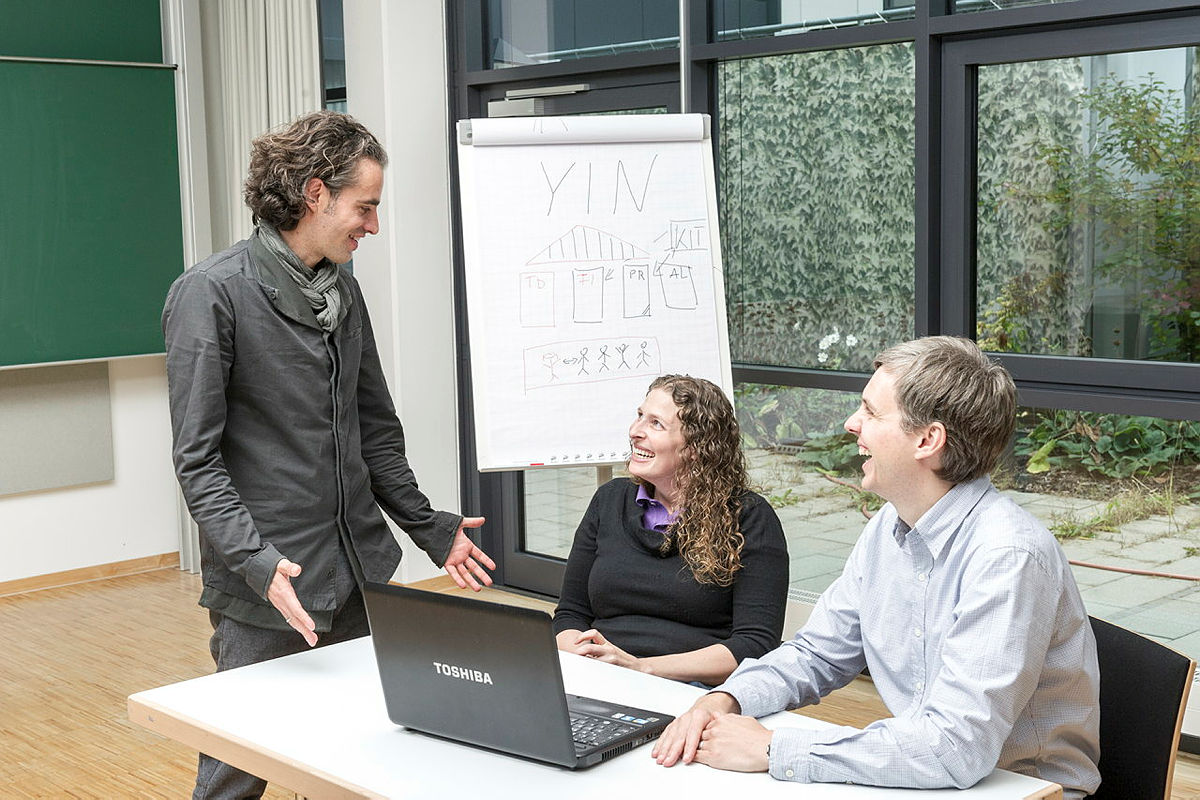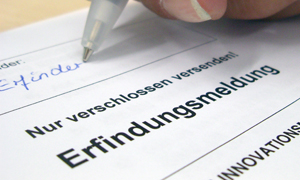 Information for inventors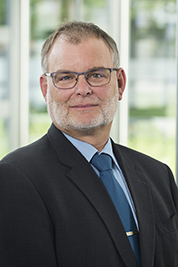 Dr. Ludwig Witter
Head of Intellectual Property Management, Deputy Head of Innovation and Relationship Management