Licenses and rights of use
One possible way of valorization of intellectual property is to grant licenses to companies or to KIT spin-offs.
Our license managers consult the KIT institutes on the drafting of contracts and conduct contract negotiations with industry. The valorization of research results gives KIT the opportunity to additionally promote the excellent science at KIT and to provide innovation incentives.
Through individual license agreements with industry-related license models, industry acquires rights of use of research results in the form of
Intellectual property rights,
Copyrights,
Know-how of KIT.
This gives companies a competitive advantage over their competitors or the opportunity to open up new markets. At KIT, trained license officers negotiate these license agreements with industry or consult institutes and other departments on the drafting of contracts for research cooperations and contract research.
You can also find out about other forms of cooperation.
FAQ on the subject of licenses
What is behind a license, how do I get one, what do my institute and I as the inventor get out of it and who supports me? The FAQ provides answers to some frequently asked questions about licensing of protected research results.
FAQ
Licensing Guidelines
The handling of license agreements, monetary returns, and their administration is laid down in the "Regulation for Inventor Compensation and the Handling of KIT License Income" (KIT-PAL). The regulation is available to KIT employees.
KIT-PAL
License revenues
License revenues are financial returns to KIT that are shared between the inventor team, the scientific institute, and the KIT innovation fund. IRM takes over the administration of the revenues and their use.
Financial returns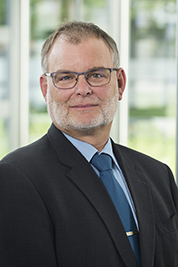 Dr. Ludwig Witter
Head of Intellectual Property Management, Deputy Head of Innovation and Relationship Management