Consulting on the exploitation of technology
Every year, around 250 invention disclosures, project proposals and innovative business ideas for start-ups reach the Innovation and Relationship Management department. However, not every idea has the maturity or economic potential to be pursued further.
The task of the innovation managers is to filter out those ideas that appear promising for exploitation together with the scientists. For these promising technologies, we jointly develop valorization strategies, establish contacts with suitable companies, and organize the entire process from initial talks to the successful conclusion of contracts and beyond.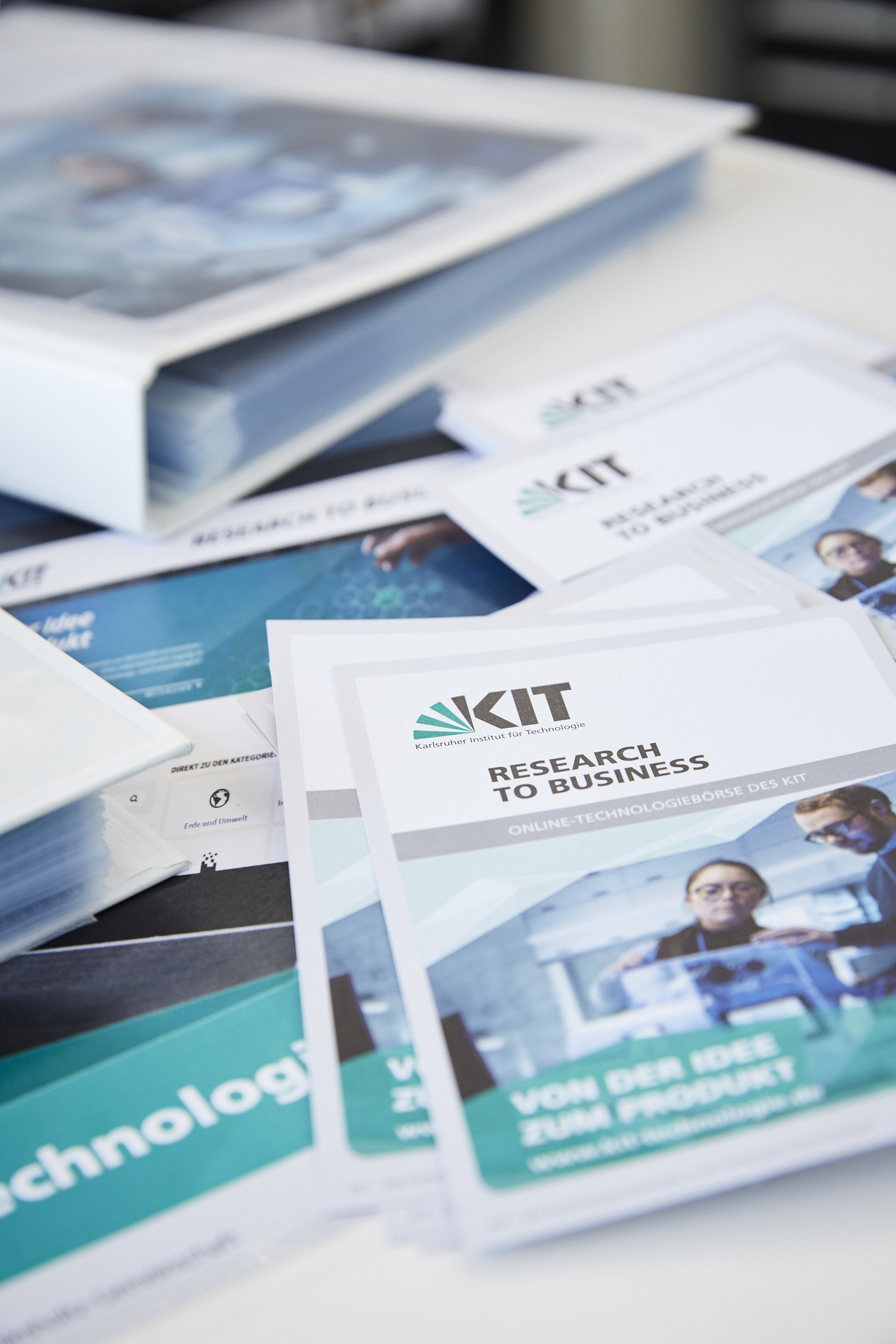 Technology Transfer at KIT
The information flyer offers an overview of the support services in Technology Transfer for scientific employees.
Open PDF
Our offer
Within a clearly defined framework, the Technology Transfer team has the opportunity to invest substantial time and money in the projects, for example, in the development of a patent portfolio, the preparation of technology offers, and the approach of potential industrial partners, or through concrete financing from the KIT innovation fund.
Interested in consulting? Please contact us!
Selection criteria
We select projects according to transparent criteria:
the practicability
an existing market potential
the protectability of the idea
the state of development
the will of all parties involved to carry out such a project
Further Consulting Services
Inventors in need of consulting in the field of industrial property rights should contact the patent department assigned to their institute.
Those interested in founding a company and founders contact the KIT Start-up consulting service.
Further topics
Topics outside the mentioned fields are dealt with individually in the technology transfer team. Please contact Dagmar Vössing if you have any questions or suggestions for topics.