Offers for KIT scientists and institutes
We at IRM are pleased to be able to support you in your projects and plans through the involvement of KIT Industry Experts. Benefit from the current industry knowledge, know-how and entrepreneurial experience of the KIT Industry Experts. The network is at your disposal!
Contact us if you are interested in an offer.
Online surveys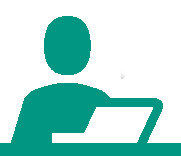 Brief description
The anonymous, web-based surveys consist of two parts. First, your research idea or technology is presented to the industry experts in the form of a presentation. Afterwards, they have the opportunity to give you and us feedback and suggestions. This includes, for example, assessments regarding the application, further development and marketability of the technology(ies).

Offer for ...
Scientists who would like to receive valuable feedback on their technology or innovation project from experts from industry based on their knowledge and experience.

Benefits
You will have the unique opportunity to receive valuable feedback on your developments directly from industry.
As KIT scientists, you will have the opportunity to benefit from the industry knowledge of potential customers and users, so that you can further develop your ideas in a targeted and market-oriented way.
After the survey has been completed and evaluated, you will receive processed survey results that you can use in your further research.
The experts can express their interest in actively engaging in your topic during the survey or in the follow-up.

Scope
A presentation of the technology or the project of about 5 minutes as well as the elaboration of questions for further development or further action is required. IRM will accompany you in this process.
Expert advice: One question - one conversation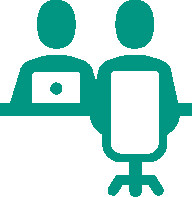 Brief description
The industry experts are at your disposal for individual questions concerning your research/project, e.g. with regard to industry relevance, and contribute their expertise, experience and network.

Offer for ...
Scientists who would like to obtain the expertise of an industry expert for a specific question, who will support them openly and confidentially with questions that are not of everyday relevance.

Benefits
You have the opportunity to obtain an assessment and information on your question in a confidential setting.
The valuable feedback can be used, for example, to support and advance the marketing process of your technology/your project strategic decisions.

Scope
You can get in touch with one of our industry experts in an uncomplicated and one-off way - by e-mail, telephone or in person. We at IRM will help you select the right expert.
Expert advice: Longer-term support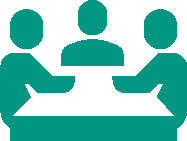 Brief description
The industry experts are available to you as a companion or supporter with their expertise and competence for your research/projects for a defined time frame. In the case of innovation projects, it can be a matter of advancing the final development steps to a possible transfer to industry. Founding teams, on the other hand, can receive entrepreneurial support. Support in the context of applying for funding projects is also possible.

Offer for ...
Scientists/project teams who would like to be accompanied and supported in their project by an industry expert who can assist them openly and confidentially with various questions.

Benefits
You will have the opportunity to be supported and strengthened in your project by an industry expert in a trusting environment and to obtain first-hand assessments and information on your issues.
Through the valuable feedback and detailed industry knowledge, a research project or a start-up project, for example, can be advanced and supported in a targeted and efficient manner.

Scope
The duration of the accompaniment by an industry expert will be determined according to your needs. The form of the exchange - personal or digital - can be discussed among each other. We at IRM will help you to choose the right expert.
Speaker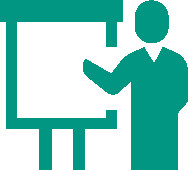 Brief description
Industry experts contribute their expertise as speakers at workshops, discussion groups or events at your institute/center. They share their experiences with the audience, provide insights into their professional practice and are available as discussion partners.

Offer for ...
Institutes/centres that are looking for speakers from the field who would like to impart knowledge, insights and findings and share them with interested parties.

Benefits
By including an industry expert as a speaker, you will have the opportunity to engage in conversation with them at the events, exchange ideas with people from a wide range of backgrounds and expand your network.
In various formats, you can highlight different topics together with the industry experts and other interested parties and thus broaden everyone's field of vision.

Scope
If there are suitable events, please contact us and we at IRM will try to match the requirements and the pool of experts. We would be very pleased to receive suggestions from you.
Further ideas and possibilities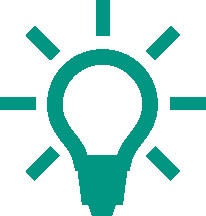 If you have further ideas or suggestions on how you would like to work together with experts from industry in order to promote the transfer of your projects, please contact us at any time. We are open to new ideas or approaches. Get in touch with us, tell us about your suggestions and what ideas or needs you have.