First-year Rucksack for students 2018 and 2019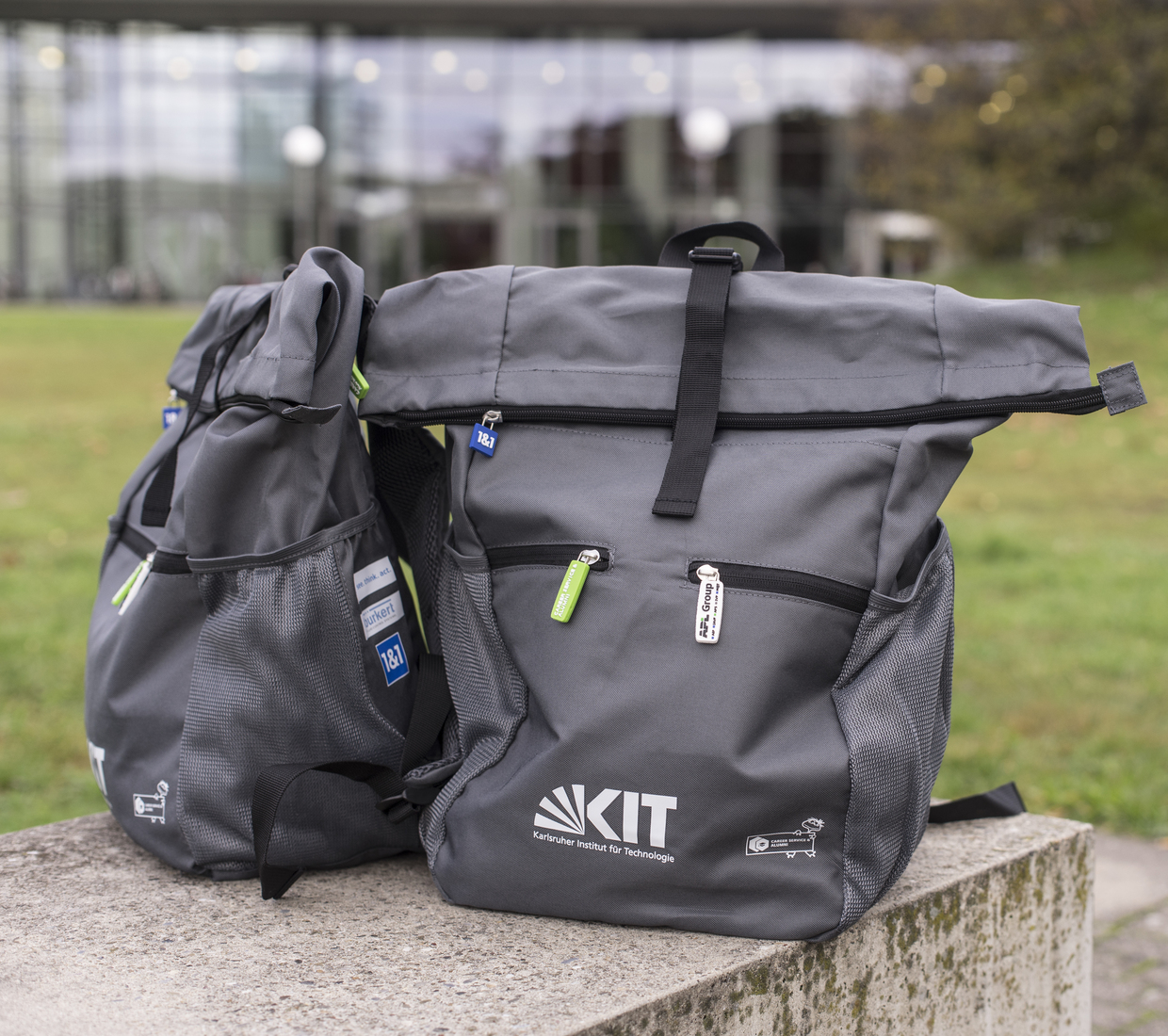 Not all first semester backpacks from 2018 and 2019 were picked up by the first semester students.
For this reason, we are pleased to offer them for sale to all KIT staff members, students, and doctoral candidates. You can purchase a backpack for 12.50 €.
In order to comply with the hygiene and safety regulations, we will distribute the rucksacks over individual appointments. These appointments will only be able to take place on Tuesdays at the Campus South.
As soon as we have received the information from you in the form, we will contact you with suggested dates, from which you can choose one to receive a KIT first semester backpack.
If you have any questions, please contact Ms. Christina Wiesner.